---
Our Services
Today Anatta Humanversity, stands best in drug and alcohol rehab, takes you beyond Addiction towards Life and Living through a Client Specific program including a Single client program, incorporating One on One Counselling , Living with Counsellors 24/7 being Voluntary and Non medical.
Anatta Humanversity Alternate Life Therapy Rehabilitation center caters to a clientele consisting of those afflicted with addiction to alcohol/drugs by providing them with a safe haven that instills dignity and compassion while they are taken care of in a luxurious environment.
.
Over the past 13 years, our team has evolved and equipped our program with state of the art facilities to adapt to the technological, psychological and comfort needs of the modern 21st century client- leaving no stone unturned so that you can have the holistic and luxurious experience that you deserve when you are trying to make a beautiful change in your life. A team of professionals experienced in treating addiction, live with the client throughout their treatment.
.
In addition to our client specific residential program, we are proud to announce our new "Destination Treatment", offering every ounce of our customized programs in international locations like the USA, Dubai, Spain and Mauritius.
Dr. Rajiv Jerajani, a psychiatrist who has been in the field for over 40 years.

Mr. Mahesh Hiranandani, who is clean and sober for more than 15 years, brings his experience and professionalism.

Dr. Sujatha Nair with an experience of more than 13 years, handles each client with love and affection.

Ms. Vandana Hiranandani who treats the family, provides understanding and care through the treatment.

Dr. Menon our MD Med. who has been in this field for over 25 years. All together, they enable the individual in paving a path towards a life beyond addiction.

A blend of all this put together, is what we call Treatment with Dignity.
---
About Us
We have a team of dynamic experts at Anatta Humanversity, which consists of Mr. Mahesh Hiranandani (Managing Director), Dr. Sujatha Nair (Director), Dr. Rajiv N. Jerajani (Psychiatrist) and Vandana Hiranandani (Administrative Director & Family Therapist).
---
Managing Director
Managing Director , Anatta Humanversity Pvt. Ltd. Mahesh is a Counselor and a Trained Facilitator of Meditations.
---
Facilities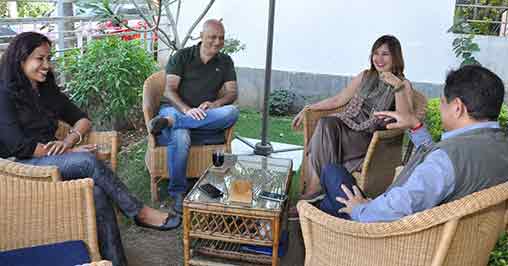 ---
In Pune we have two exclusive facilities , in which your choice would vary only as per your comfort. Our residential facilities comprise of a villa and apartments.The entire stay is voluntary , confidential and non medical. All have residential counselors and visiting therapists...
---
Treatment

---
Our clientele comprises of the elite class, actors, politicians, businessmen, corporates etc as ,we provide an uber Ambience, Confidentiality and Anonymity they have yet to find in any other facility. Our helpline number also acts as a one point connect through which we guide those who are unable to…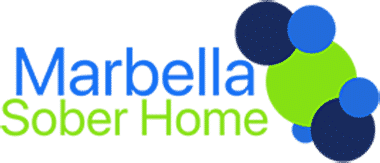 A Bridge to Normal Living - The Marbella Sober Home on the south coast of Spain overlooking Africa, offers an incredible opportunity to enhance recovery. We provide three luxury private rooms, bathroom, and terrace, private car and driver. A recovery programme, exercise structure, juicing provision, dietary advice and many fun times. Engulfed by 300 days of constant sunshine, we offer the opportunity to become addicted to living. By staying within the structure of daily routines, we offer a 100% recovery guarantee rediscovering the joy missing from life.