---
Our Services
Today Anatta Humanversity, stands best in drug and alcohol rehab, takes you beyond Addiction towards Life and Living through a Client Specific program including a Single client program, incorporating One on One Counselling , Living with Counsellors 24/7 being Voluntary and Non medical.
---
About Us
We have a team of dynamic experts at Anatta Humanversity, which consists of Mr. Mahesh Hiranandani (Managing Director), Dr. Sujatha Nair (Director), Dr. Rajiv N. Jerajani (Psychiatrist) and Vandana Hiranandani (Administrative Director & Family Therapist).
---
Managing Director
Managing Director , Anatta Humanversity Pvt. Ltd. Mahesh is a Counselor and a Trained Facilitator of Meditations.
---
Facilities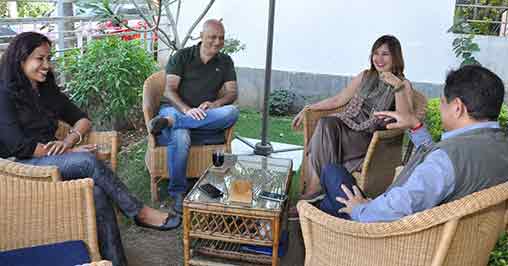 ---
In Pune we have two exclusive facilities , in which your choice would vary only as per your comfort. Our residential facilities comprise of a villa and apartments.The entire stay is voluntary , confidential and non medical. All have residential counselors and visiting therapists...
---
Treatment

---
Our clientele comprises of the elite class, actors, politicians, businessmen, corporates etc as ,we provide an uber Ambience, Confidentiality and Anonymity they have yet to find in any other facility. Our helpline number also acts as a one point connect through which we guide those who are unable to…