Alcohol Rehabilitation Centre in Ahmedabad
Luxury Single Client
Destination Treatment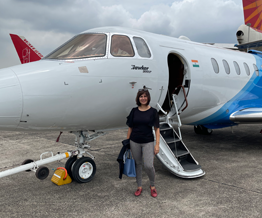 Luxurious and Confidential
---
Anatta facilitates its residential single client treatment in Luxurious ambiences amidst nature.
Single Client Therapy
---
Anatta provides individual therapy to clients who seek it for addiction to alcohol/drugs/prescription medication maintaining client anonymity and confidentiality.
Non-medical
---
Anatta's Alternate Life Therapy facilitates eclectic Counselling, meditation and other alternate therapies to enable the client get beyond addiction.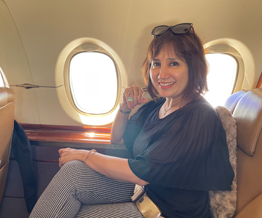 Voluntary
---
Those individuals who would like to enter the program with their consent , voluntarily are accepted.
Drug & Alcohol Rehabilitation Centre In Ahmedabad
Ahmedabad is the largest city in the state of Gujarat; it's been the former capital, administrative capital, and the hub for cotton textiles, and diamond cutting. It is considered to be a model state in terms of growth and development, however recently the ministry of home affairs released information showing that Gujarat is the third-worst state in drug overdose deaths.
Get In Touch With Our Expert Counselors
Ahmedabad is a modern, metropolitan city, with a good amount of frequently moving population due to some of the country's premier education institutions being located in the city and due to the cotton and diamond industry. A recent study by the Narcotics Control Bureau said that drugs are not that elusive. In fact, out of all the respondents of the survey, 42.92% of students had a drug addict in their classroom.
Despite being the largest city in the state, a search for drug and alcohol rehabilitation centres in Ahmedabad does not return any results. For a city of more than a few million people, there are not enough de-addiction services available. To tackle this problem, Anatta has taken an active step. Anatta offers a unique destination therapy program along with a residential therapy program at its centre.
Current Situation in Ahmedabad of Alcohol & Drug Addiction
The uncontrolled utilization of substances and drugs made by the youth of Ahmedabad has probably become the greatest danger for the city. The quantity of rackets has gone up, demonstrating the high use and presence of drugs, alcohol, and opiates in the city.
From dry marijuana, weed and its byproducts, opium, cocaine, LSD, MDMA to Ketamine also known as date rape drug, the growing portfolio has also made use of technology to be slipped into the hands of the user, with popular messaging application WhatsApp being a hot favorite to find, negotiate and settle drug deals.
Numerous youngsters cutting across social and monetary foundations are dependent on a scope of substances, fluctuating from the more normal liquor to extreme medications like LSD and MDMA. The elevated utilization of drugs and other destructive substances are spreading cynicism, particularly now, because people are realizing that it is influencing a huge populace of our children.
Notwithstanding, what a great many people neglect to see is that addictions are not an amazing finish; with proper consideration and restoration, routineness can be brought once again into the clients' life.
Talk to an Expert !
Dont delay to take first step make a call and clear all your doubts in one go
Get your treatment fixed..
⭐⭐⭐⭐⭐ / Certified & Trusted Rehab Centre
Hurry, Give us a call, We are here to help 24/7
Drug and Alcohol Rehabilitation in Ahmedabad - Treatment for Drug and Alcohol Abuse
Recovery may go to every individual in an unexpected way. Every individual's journey is extraordinary. To handle the developing issue of drugs and liquor misuse, an enormous number of liquor/drug rehab centres are set up in Ahmedabad. Their aim is to help those with addiction issue to restore a dependence free life. The city has different authorized rehabilitation centres in Ahmedabad. Additionally, there are several online campaigns and offline events being held to break free from the stigma of Drug and Alcohol Rehabilitation Centres, which work closely to break down the stigma and taboo of drug Rehabilitation Centres in Ahmedabad.
Anatta comes in as an ideal arrangement here; it is an extravagance recovery focus dependent on intentional, non-clinical, customer explicit, one on one program, where you gain the devices to manage these uncertain issues through sympathetic, individualized, all-encompassing training in a sumptuous vibe. Established in 2004, by an individual in recuperation alongside a therapist, Anatta today has held hands with eminent doctors, instructors, and medical services experts who help the patient to recuperation.
Anatta Rehab Centre in Ahmedabad
Anatta specializes in destination treatment that allows the individual to recover and regrow away from the hustle and bustle, in peace and tranquility. It promotes recovering in the laps of serene nature, in luxurious comfort, away from ones day to day stress, enables faster results, and greater peace of mind, as one does not have to worry about the additional external pressure they may face.
Anatta is one of the main rehab centres in Ahmedabad. It gives rehabilitation choices through private, non-clinical strategies, they have expertise in Alternative Life Programs, for the individuals who need to recoup and carry on with a day to day existence liberated from substance reliance. It advances and supports a treatment program, where we manage enthusiastic guiding and other social medicines.
Anatta Rehabilitation Centre In Ahmedabad
D 409,Abhishek complex, Asarwa,Haripira, Ahmedabad,Gujarat 380016
Anatta Humanversity is the place that can help you get rid of your addiction. It helps you to overcome your addiction and get back to normal life. It provides a safe and confidential place for people who are suffering from drug or alcohol addiction and want to come out of the addiction they are suffering.
It has a team of therapists who will help you deal with your issues and get back on track by providing counseling, non-medication, and other support services like Single Client Therapy. The duration of each session varies depending on the severity of your problem.
Additionally, Anatta is a rehabilitation centre in Ahmedabad has a high success rate with its clients and keeping them sober prior to their treatment. Anatta is focused on providing world-class inpatient treatment for alcohol and drug addiction, thus has joined hands with some of the most highly qualified doctors and counselors to create a unique individualized treatment program. So if you are looking for a drug rehab centre or alcohol rehabilitation centre in Ahmedabad, Anatta is the best luxury alcohol and drug rehab centre.
Start your recovery journey with Anatta Rehabilitation. Speak to one of our rehab counselors
About the Company
| Year of Establishment | Nature of Business |
| --- | --- |
| 2004 | Drug and Alcohol Addiction Treatment |
| Rehab Location | Specialization |
| Ahmedabad | Destination Treatment |
FAQs
1Which is the best rehabilitation centre in Ahmedabad?
Anatta is the best rehabilitation centre in Ahmedabad. It gives recuperation choices through private, non-clinical techniques, and works in Alternative Life Programs, for individuals who need to recoup and carry on with a daily existence liberated from substance reliance.
2What is the treatment cost at the rehabilitation centre in Ahmedabad?
The treatment cost at the rehabilitation center in Ahmedabad depends upon the problem of the patient, duration, and type of treatment.
3How can I contact Anatta rehabilitation centre in Ahmedabad?
You can contact Anatta rehabilitation centre in Ahmedabad by calling on the phone number +919638007620 or by mail at vandana@anatta.in