Rehabilitation Centre in Kanpur
Luxury Single Client
Destination Treatment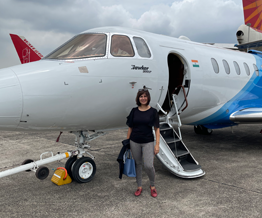 Luxurious and Confidential
---
Anatta facilitates its residential single client treatment in Luxurious ambiences amidst nature.
Single Client Therapy
---
Anatta provides individual therapy to clients who seek it for addiction to alcohol/drugs/prescription medication maintaining client anonymity and confidentiality.
Non-medical
---
Anatta's Alternate Life Therapy facilitates eclectic Counselling, meditation and other alternate therapies to enable the client get beyond addiction.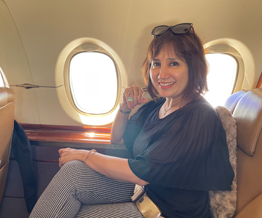 Voluntary
---
Those individuals who would like to enter the program with their consent , voluntarily are accepted.
Drug & Alcohol Rehabilitation Centre in Kanpur
Kanpur is one of the most populous and largest cities in the state of Uttar Pradesh. It acts as the financial capital for the state as well as an educational hub and boasts campuses of some of India's premier institutes. The city is famous for its leather and textile industries in India. It is also the second-largest city proper and the largest urban agglomeration in Uttar Pradesh. It is a major trade and commercial centre in North India
Get In Touch With Our Expert Counselors
Underlying that is a chaotic world of substance abuse and addiction. The city actually is a little timid with regards to issues like substance misuse, and the impacts it has on one's psychological wellness are no-no subjects. Notwithstanding, Anatta Kanpur is the main alcohol and drug rehab centre in Kanpur, and is here to offer an answer for the issue.
Anatta is a premium, luxury alcohol, and drug rehabilitation centre in Kanpur, offering unique treatment for people suffering from substance abuse and other related conditions. The continuous use of substances has created a menace of addiction and has become one of the biggest threats to the city of Kanpur. News of high alcohol and drug abuse can seem disturbing, especially when a majority of it is affecting the youth- our future. As a matter of fact, experts say that addictions can affect anyone, irrespective of their age, gender, etc.
It is vital to understand that addictions don't mean "the end"; with appropriate care and rehabilitation one can go back to a normal lifestyle. However, every person's recovery journey is different, marked with their own triumphs and failures; the duration of every individual's journey too may vary too!
Current Situation in Kanpur of Drug & Alcohol Addiction
At its essence, addiction is characterized as the need to utilize an outside substance regardless of its damaging impacts on the body and psyche over the long haul. It includes the expansion of the admission of substances like drugs, alcohol, and so forth as the body becomes acclimated to the outside and elevated improvements it gets from the substance. When an individual falls prey to an addictive issue, the manner in which they misuse the substance isn't in their control. This condition of increased improvement turns into the "new typical" for the body, subsequently making it intense to stop, accordingly prompting trouble. Anyway, it truly is a multi-faceted illness.
To fight the growing issue of drug and alcohol abuse disorder, a large number of rehab centres are working together to aid the addicts and help them return to an addiction-free life. The city has licensed rehabilitation centres. Additionally, there are several online campaigns and offline events being held to break free from the stigma of Drug and Alcohol Rehabilitation Centres, which work closely to break down the stigma and taboo of Rehabilitation Centres.
Talk to an Expert !
Dont delay to take first step make a call and clear all your doubts in one go
Get your treatment fixed..
⭐⭐⭐⭐⭐ / Certified & Trusted Rehab Centre
Hurry, Give us a call, We are here to help 24/7
Drug and Alcohol Rehabilitation in Kanpur - Treatment for Drug and Alcohol Abuse
Anatta is a comprehensive alcohol and drug rehab centre in Kanpur, and expects to mend the patient's body and psyche at the same time, and spends significant time in giving uncommon private consideration to those experiencing enslavement in a marvelous climate. Anatta is an elite rehab centre in Kanpur, that gives a remarkable encounter of comprehensive mending for those adapting to drug and alcohol addictions.
Anatta is a rehabilitation place in Kanpur and cases to have a hundred percent achievement rate with its customers and keeping them calm preceding their treatment. Anatta is centred around giving top-notch inpatient treatment to alcohol and drug dependence, accordingly have held hands with the absolute most profoundly qualified specialists and instructors to make a remarkable individualized treatment program. So on the off chance that you are searching for a drug rehab centre or alcohol rehabilitation centre in Kanpur, Anatta is the best extravagance alcohol and drug rehab centre.
It offers a residential program that encompasses physical, emotional as well as spiritual care and well-being to ensure holistic recovery. The team comprises trained specialists like cognitive behavior therapists, psychiatrists, counselors, and many more. Anatta is a unique therapy program that is voluntary and non-medical which centres on a one-on-one, client-specific rehabilitation, in a luxurious setting that is compassionate, empathetic, and holistic manner. Anatta has a strong belief in providing non-medical, voluntary treatment, and thus creates customized physical and psychological treatments that include alternate therapies. They provide multiple options based on the patients' needs and wants.
Best Drug and Alcohol Rehabilitation Centre in Kanpur
At Anatta Humanversity, we comprehend that compulsion is that building up a fixation isn't a character defect or an indication of shortcoming; it takes a ton of determination and self-acknowledgment to beat such an issue. Manhandling such substances changes the manner in which a normal mental capacity, causing longings and certain impulses that make restraint seem like an inconceivable objective.
Overcoming an addiction to alcohol can be a long and bumpy road. At times, it may even feel impossible. But it's not. If you're ready to stop drinking and willing to get the support you need, you can recover. Overcoming addiction requires reaching out for support and making changes in the way one lives, deals with issues, and relates to others. Recovery is always just within reach but is always more helpful when done with support.
Start your recovery journey with Anatta Rehabilitation. Speak to one of our rehab counselors.
About the Company
| Year of Establishment | Nature of Business |
| --- | --- |
| 2004 | Drug and Alcohol Addiction Treatment |
| Rehab Location | Specialization |
| Kanpur | Destination Treatment |