Rehabilitation Centre in Hyderabad
Luxury Single Client
Destination Treatment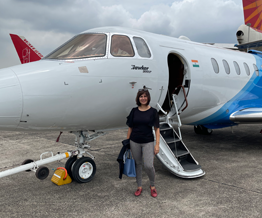 Luxurious and Confidential
---
Anatta facilitates its residential single client treatment in Luxurious ambiences amidst nature.
Single Client Therapy
---
Anatta provides individual therapy to clients who seek it for addiction to alcohol/drugs/prescription medication maintaining client anonymity and confidentiality.
Non-medical
---
Anatta's Alternate Life Therapy facilitates eclectic Counselling, meditation and other alternate therapies to enable the client get beyond addiction.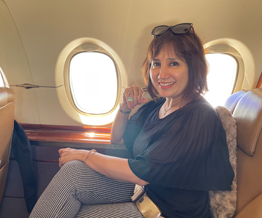 Voluntary
---
Those individuals who would like to enter the program with their consent , voluntarily are accepted.
What is Addiction?
Addiction is when you need something over and over again, even if it's bad for you. Addiction is when you get a feeling from something that makes you feel better. It can be something that you drink or a drug that you take. You might like the feeling so much that you keep doing it. Even though it might not feel good anymore. For example, you might have a bad feeling inside. But then you drink or do drugs and you feel better. But then you get addicted to the feeling and you keep doing it even though it doesn't feel good anymore. Addiction is when you need something over and over again, even if it's bad for you.
Drug or Alcohol Addiction in Hyderabad
Hyderabad is a city with a rich history and a diverse population. It is also a city with a serious problem with drug and alcohol addiction. According to a recent study, The number of drug and alcohol addicts in Hyderabad is increasing rapidly. This is a major problem for the city, as it leads to crime, violence, and other social problems. The government is working to combat this problem, but it is a difficult task. There are many reasons for the high rate of addiction in Hyderabad, including poverty, unemployment, and peer pressure. It is important to educate the people of Hyderabad about the dangers of drug and alcohol addiction, and to provide resources for those who are struggling with addiction.
Talk to an Expert !
Dont delay to take first step make a call and clear all your doubts in one go
Get your treatment fixed..
⭐⭐⭐⭐⭐ / Certified & Trusted Rehab Centre
Hurry, Give us a call, We are here to help 24/7
Addiction leads to health problems, financial problems, and social problems. It can ruin relationships, and it can even lead to death. If you or someone you know is struggling with addiction, it is important to get help as soon as possible.
Hyderabad needs treatment facilities for addicts, and more public awareness about the dangers of drug and alcohol abuse. There are many Drug and Alcohol Rehabilitation Centres in Hyderabad to help those struggling with addiction, and there is hope for recovery.
Get In Touch With Our Expert Counselors
Drug and Alcohol Rehabilitation Centres in Hyderabad
The heightened use of drugs and other harmful substances spread looming negativity, especially knowing that it is affecting a large population of our youth. However, what most people fail to see is that addictions are not the end of one's life; with appropriate care and rehabilitation, normalcy can be brought back into the users' life.
Recovery may come to each individual differently. Each individual's journey is different. To tackle the growing issue of drug and alcohol abuse, a large number of rehab centres are set up to help those with an addiction disorder to return to an addiction-free life. Hyderabad city has various licensed rehabilitation centres. Additionally, there are several online campaigns and offline events being held to break free from the stigma of Drug and Alcohol Rehabilitation Centres, which work closely to break down the stigma and taboo of rehabilitation centres.
Best Rehabilitation Centre in Hyderabad for Alcohol Addiction
The best rehabilitation centre in Hyderabad for alcohol addiction is Anatta Rehab for Recovery. The centre offers a range of evidence-based treatment programmes that are designed to help people overcome their addiction and lead a sober, productive life. Anatta's programmes are based on the latest scientific research and are delivered by a team of experienced and qualified professionals. The programmes include individual and group therapy, as well as activities that promote physical and emotional well-being.
Anatta Rehabilitation Hyderabad also offers a range of support services, including family counselling and support groups. Anatta rehab is committed to helping people overcome their addiction and lead a fulfilling life
Anatta Rehabilitation Centre In Hyderabad
3rd floor Lakeview Plaza 127-128 Amar Cooperative Society, Doctors Colony, Kavuri Hills, Madhapur, Hyderabad, Andhra Pradesh 500033
Anatta Rehabilitation Centre Hyderabad
Anatta Rehabilitation specializes in destination treatment that allows the individual to recover and regrow away from the hustle and bustle, in peace and tranquility. It promotes recovering in the laps of serene nature, in luxurious comfort, away from one day to day stress, enables faster results, and greater peace of mind, as one does not have to worry about the additional external pressure they may face.
Anatta Rehabilitation is one of the leading rehabilitation centres in Hyderabad. It provides recovery options through residential, non-medical methods, specializing in Alternative Life Programs, for those who want to recover and live a life free of substance dependence. It promotes and supports a treatment program, where we deal with emotional counseling and other behavioral treatments.
Start your recovery journey with Anatta Rehabilitation. Speak to one of our rehab counselors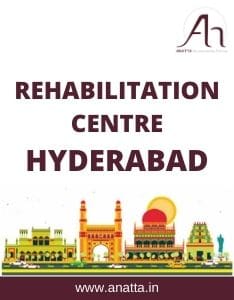 #1 Drug & Alcohol Rehabilitation Centre in Hyderabad
| | |
| --- | --- |
| Establishment Year | 2004 |
| Location | 3rd floor Lakeview Plaza,Amar Cooperative Society Doctors Colony, Kavuri Hills, Madhapur, Andhra Pradesh. |
| Pin Code | 500033 |
| Treatment Offered | For Drug & Alcohol Addiction, Substance Abuse |
| Facilities & Cost | Non Medical, Single, Client Specific, Luxury Rehab, alternative life therapy etc. Read More |