Best Rehab Centre in Indore
Luxury Single Client
Destination Treatment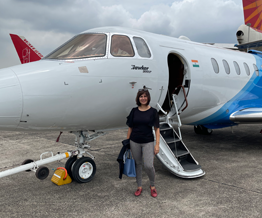 Luxurious and Confidential
---
Anatta facilitates its residential single client treatment in Luxurious ambiences amidst nature.
Single Client Therapy
---
Anatta provides individual therapy to clients who seek it for addiction to alcohol/drugs/prescription medication maintaining client anonymity and confidentiality.
Non-medical
---
Anatta's Alternate Life Therapy facilitates eclectic Counselling, meditation and other alternate therapies to enable the client get beyond addiction.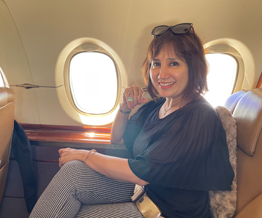 Voluntary
---
Those individuals who would like to enter the program with their consent , voluntarily are accepted.
Drug & Alcohol Rehab Centre In Indore
Indore is one of the most populous and largest cities in the state of Madhya Pradesh. It acts as the financial capital for the state as well as an educational hub and boasts campuses of some of India's premier institutes. It is developed as a smart city and has been ranked as one of the cleanest places in the country.
Get In Touch With Our Expert Counselors
Hidden that is a disorganized universe of substance misuse, and habit. The city actually is a little bashful with regards to issues like substance misuse, and the impacts it has on one's psychological well-being are untouchable subjects. Be that as it may, Anatta Indore is the main liquor and medication recovery focus in Indore, and is here to offer an answer for the issue.
Anatta is a premium, luxury alcohol and drug rehabilitation centre in Indore, offering unique treatment for people suffering from substance abuse and other related conditions. The continuous use of substances has created a menace of addiction and has become one of the biggest threats to the city of Indore. News of high alcohol and drug abuse can seem disturbing, especially when a majority of it is affecting the youth- our future. As a matter of fact, experts say that addictions can affect anyone, irrespective of their age, gender, etc.
Understand that addictions don't signify "the end"; with fitting consideration and recovery one can return to a typical way of life. Notwithstanding, every individual's recuperation venture is extraordinary, set apart with their own victories and disappointments; the length of each individual's excursion also may change as well!
Current Situation in Indore of Drug & Alcohol Addiction
At its essence, addiction is characterized as the need to utilize an outside substance regardless of its harmful consequences for the body and brain over the long haul. It includes the expansion of the admission of substances like drugs, alcohol, and so on as the body becomes acclimated to the outside and increased upgrades it gets from the substance. When an individual falls prey to an addictive issue, the manner in which they abuse the substance isn't in their control. This condition of uplifted improvement turns into the "new ordinary" for the body, consequently making it extreme to stop, accordingly prompting trouble. Anyway it truly is a multi-faceted infection.
To fight the growing issue of drug and alcohol abuse disorder, a large number of rehab centres are working together to aid the addicts and help them return to an addiction-free life. The city has licensed rehabilitation centres. Additionally, there are several online campaigns and offline events being held to break free from the stigma of Drug and Alcohol Rehabilitation Centres, which work closely to break down the stigma and taboo of Rehabilitation Centres.
Talk to an Expert !
Dont delay to take first step make a call and clear all your doubts in one go
Get your treatment fixed..
⭐⭐⭐⭐⭐ / Certified & Trusted Rehab Centre
Hurry, Give us a call, We are here to help 24/7
Drug and Alcohol Rehabilitation in Indore - Treatment for Drug and Alcohol Abuse
Anatta is all-inclusive alcohol and drug rehab centre in Indore, and aims to heal the patient's body and mind simultaneously, and specializes in providing exceptional residential care for those suffering from addiction in a stupendous environment. Anatta is a world-class rehab centre in Indore, that provides a unique experience of holistic healing for those coping with drug and alcohol addictions.
Anatta is a rehabilitation centre in Indore and claims to have a hundred percent success rate with its clients, and keeping them sober prior to their treatment. Anatta is focused on providing world-class inpatient treatment for alcohol and drug addiction, thus has joined hands with some of the most highly qualified doctors and counselors to create a unique individualized treatment program. So if you are looking for a drug rehab centre or alcohol rehabilitation centre in Indore, Anatta is the best luxury alcohol and drug rehab centre.
It offers a residential program that encompasses physical, emotional as well as spiritual care and well-being to ensure holistic recovery. The team comprises trained specialists like cognitive behavior therapists, psychiatrists, counselors, and many more. Anatta is a unique therapy program that is voluntary and non-medical which focuses on one-on-one, client-specific rehabilitation, in a luxurious setting that is compassionate, empathetic, and holistic manner. Anatta has a strong belief in providing non-medical, voluntary treatment, and thus creates customized physical and psychological treatments that include alternate therapies. They provide multiple options based on the patients' needs and wants.
Anatta Rehabilitation Centre In Indore
Flat No.401 Block B-5 Scheme No.98, Samvad Nagar, Navlakha, Indore, Madhya Pradesh
Best Drug and Alcohol Rehab Centre in Indore
At Anatta Humanversity, we understand that addiction is that developing an addiction is not a character flaw or a sign of weakness; it takes a lot of willpower and self-acceptance to overcome such a problem. Abusing such substances alters the way a regular brain functions, causing cravings and certain compulsions, that make sobriety seem like an impossible goal.
Overcoming an addiction to alcohol can be a long and bumpy road. At times, it may even feel impossible. But it's not. If you're ready to stop drinking and willing to get the support you need, you can recover. Overcoming addiction requires reaching out for support and making changes in the way one lives, deals with issues, and relates to others. Recovery is always just within reach but is always more helpful when done with support.
Start your recovery journey with Anatta Rehabilitation. Speak to one of our rehab counselors
About the Company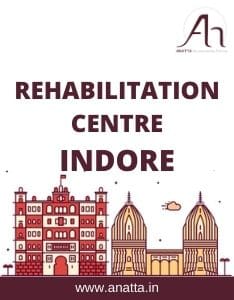 | Year of Establishment | Nature of Business |
| --- | --- |
| 2004 | Drug and Alcohol Addiction Treatment |
| Rehab Location | Specialization |
| Indore | Destination Treatment |