Luxury Single Client
Destination Treatment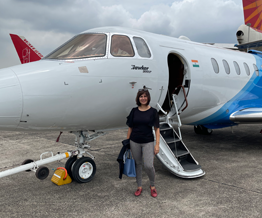 Luxurious and Confidential
---
Anatta facilitates its residential single client treatment in Luxurious ambiences amidst nature.
Single Client Therapy
---
Anatta provides individual therapy to clients who seek it for addiction to alcohol/drugs/prescription medication maintaining client anonymity and confidentiality.
Non-medical
---
Anatta's Alternate Life Therapy facilitates eclectic Counselling, meditation and other alternate therapies to enable the client get beyond addiction.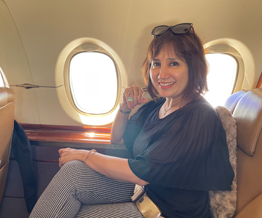 Voluntary
---
Those individuals who would like to enter the program with their consent , voluntarily are accepted.
Get Immediate Help, Now!
Fill out the form & our rehab counsellors will be in touch with you, Confidentially!!
Welcome To Anatta Humanversity, Mumbai
Anatta Humanversity's Alternate Life Therapy residential Rehabilitation centre is a luxurious facility nestled in the lap of nature. Here we cater to and facilitate the transformation of lives and dignity lost in years of using and abuse with addiction to alcohol/drugs by providing them with a safe haven that instills dignity and compassion. This, in a Voluntary, Non-medical, Confidential environment .
The foundations of Anatta was laid in 2004, with Mr.Mahesh Hiranandani, a person in recovery, and a psychiatrist Dr.Rajiv Jerajani who has been over 30 years in the field of being instrumental in changing the lives of people affected by using drug and alcohol. They came together to be major influencers in showing a life of freedom and going beyond the need to lead a self-destructive life .
Others joined them on this journey, Dr.Sujatha Nair, Vandana, and Dr. Menon. Vandana having been witness to loved ones being victims of abuse and emotional unmanageability enables the family to take care of themselves. Dr.Sujatha is instrumental in the initial days of the guest's stay and maintains their health through their stay with techniques that balance the interiority of the guest.
All five, form a core team and have taken Anatta Rehabilitation Centre Mumbai to a global platform with their 100+ years of collective experience.
Treating Addiction & Codependency With Care !
Living with a loved one suffering from chemical dependency makes our life and mind space revolving around him/her wherein we lose our identity and sense of self in trying to control our loved one's usage and running the family and work simultaneously. This is called Codependency.
You need as much help as the dependent in this. At Anatta Humanversity Mumbai, we have an exclusive program for the co-dependent that runs parallel to that of the dependent, and also if your loved one does not come in immediately, your therapy continues for you facilitated by our family therapist Vandana Hiranandani
Playing the Aviator casino game online can be a thrilling and potentially lucrative experience. Aviator game is a crash game that involves a virtual airplane flying upwards in the sky. There is a bar on the left-hand side of the screen that displays the multiplier value. Your goal is to place a bet on the game and cash out before the airplane crashes. The multiplier value increases as the airplane goes higher, and the game ends when the plane crashes.
Anatta Humanversity has years of experience in treating drug and alcohol addiction, We at Anatta Rehab in Mumbai, treated thousands of people every year successfully. If you have questions about addiction recovery, we encourage you to contact us today.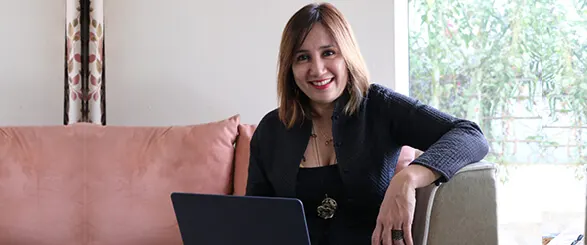 Address:
701/702, Diwani Mahal, Opp ONGC colony, Juhu Scheme, Gulmohar Road No. 1, Gulmohar Colony, Juhu, Mumbai, Maharashtra 400049
How would you recommend using premium Jane CBD?
Topical application is another great way to use PremiumJane CBD and it's especially beneficial for treating pain, inflammation and skin conditions. You can either apply it directly to the affected area or add it to a carrier oil like coconut or olive oil before applying.
What are some reasons why one might need CBD?
CBD has been found to be effective in reducing inflammation, pain, and nausea. It can also help to improve sleep quality and reduce anxiety and stress levels. CBD pure kana is non-toxic and does not cause psychoactive effects, making it a safe choice for those who want relief from their symptoms without the side effects associated with prescription medications.
Understand Addiction
Addicts are the people whose life is controlled by the drugs and alcohol. These people become dependent upon drugs and develop progressive illness gradually. Addicts start losing interest in day-to-day activities and develop profound changes in appearance. They start loving isolation and face health problems or personal problems. Not to worry! If you or your loved one is facing problems related to drug and alcohol addiction, contact Anatta Humanversity - a prestigious rehabilitation centre in Mumbai
Effects of Addiction:
Chronic addiction leads to lung and liver problems, high cholesterol, hair loss, and damage nervous system bringing a greater risk of developing non-communicable diseases. Addicts inculcate risk-taking behavior due to intoxication which includes accidents, injuries, and domestic violence. As the addiction progresses, an individual stops taking interest in hobbies and spending time with close ones. They develop psychological incapabilities like - forgetfulness, impulsiveness, irritability, depression, and anxiety. Hence, it becomes really important for drug and alcohol addicts to join Anatta Humanversity, the best rehabilitation centre in Mumbai.
Essence of Rehabilitation:
Drug and Alcohol is the primary evil of society. Rehabilitation centres come to the rescue to save addicts from drug and alcohol indulgence. A lot of patients are being benefitted from these centres. They conduct one-to-one talk therapy, seminars, and group discussions to let people speak about their fears and inhibitions. Anatta Humanversity, the top rehab centre in Mumbai focuses on sustained wellness and lifestyle change programs to bring back the life of drug addicts on a positive note. They also involve families to strengthen the support system of patients during their fight against drug and alcohol addictions..
Drug and Alcohol Addiction Program in Mumbai
At the Anatta Humanversity, we follow the long-term sobriety process and offer comprehensive healing of mind, body, and soul. The drug and alcohol treatment process start with an assessment. The medical history of a person is assessed, be it physical screening or a mental health screening. Further, the detoxification process is started. The detox process varies from person to person. The common withdrawal symptoms range from irritability, insomnia, depression, sweating, and other symptoms. The third is a counseling session. During this session, both individual and Group counseling takes place. The counseling sessions are organized to heal the deeper emotional wounds, unresolved trauma, and pain that has given to the drug and alcohol addiction. Lastly, aftercare services are provided to the patients. It helps addicts maintain a healthy lifestyle even after the course gets completed. Here at Anatta Humanversity, top alcohol rehabilitation centre in Mumbai, we organize alumni meets in which the students of past batches also join so that everyone can gain motivation from each other.
Facilities by Anatta - A Luxurious Drug & Alcohol Rehabilitation Centre in Mumbai
Here at Anatta Humanversity Mumbai, the most reliable rehab in Mumbai, our highly skilled and trained professional staff is available 24x7 to guide the clients. The staff caters to each and every small need of an individual. Our infrastructure comprises of top facilities like gym, swimming pool, spacious rooms, etc. Our medical experts extend well researched clinical assistance and meticulously planned detox process to help addicts come out of the critical state of health. The detox program brings psychological healing and helps stabilize the state of mind.
ANATTA SPEAKS
Independence From Addiction
What is a Rehab?
---
Mr. Mahesh Hiranandani
What is the Single client Destination treatment program at Anatta?
---
Dr. Sujatha
What are the different stages of addiction?
---
Dr. Jerajani
What are the denials in Substance use and how can one address them?
---
Dr. Menon