Rehabilitation Centre in Chennai

Luxury Single Client
Destination Treatment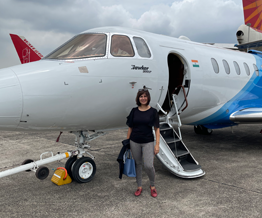 Luxurious and Confidential
---
Anatta facilitates its residential single client treatment in Luxurious ambiences amidst nature.
Single Client Therapy
---
Anatta provides individual therapy to clients who seek it for addiction to alcohol/drugs/prescription medication maintaining client anonymity and confidentiality.
Non-medical
---
Anatta's Alternate Life Therapy facilitates eclectic Counselling, meditation and other alternate therapies to enable the client get beyond addiction.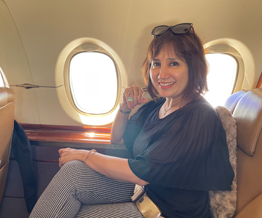 Voluntary
---
Those individuals who would like to enter the program with their consent , voluntarily are accepted.
What is Addiction
Addiction can be defined as the overpowering urge to use a substance despite the injurious effects it has on the human mind and body. The body develops immunity towards the external and heightened stimuli it receives from the substance. Once a person falls into a spiral of an addictive disorder, the way they exploit the substance is not in their purview. This boosted stimulus becomes the "new normal" for the body, thereby making it tough to quit.
Get In Touch With Our Expert Counselors
Drug & Alcohol Addiction Problem in Chennai
The widespread use of substances and addiction has become one of the biggest threats for the city of Chennai putting a lot of lives in jeopardy. There are statistics showing the high use and presence of drugs and narcotics in the city. Substance abuse is clearly on the rise and that this may well have a close connection to crime rates in the city.
According to officials of the Narcotics Control Bureau (NCB), Chennai has also witnessed a sharp rise in the use of club drugs such as LSD and cocaine in the recent past. There is rampant abuse of prescription drugs such as Codeine and Morphine too.
About 15 years ago, Chennai had to take help from its neighboring metros like Bangalore to provide drug and alcohol addiction treatment. But, every year the number of addicts rose exponentially making it difficult for the authorities in Chennai to cope with the neighboring cities. That is why, today, Chennai has one of the most extensive networks of drug and alcohol addiction treatment centers in India making it one of the ideal spots for people across the globe.
Drug and Alcohol Rehabilitation in Chennai
The high use of drugs and alcohol can seem inevitable, and as if there is no hope, especially when there are multiple reports of the youth- the future of a city; being involved in substance abuse.
However, it is important to understand that addictions curable; with appropriate care and rehabilitation normalcy can be restored in the users' life, and Chennai has a wide range of drug and alcohol rehab facilities, throughout the state.
Lastly, every individual's recovery journey is different, with their own successes and losses; the time taken for one to recover varies too! But the most vital thing to realize is the acceptance of the situation. Self-acceptance is the most significant component in recovery. Once that is accepted, one can seek aid through alternative life therapy options, which focus on healing from inside out thus bringing peace to the mind, body, and soul. The main intention of recovery is to make the user believe that there is life beyond substances.
To fight the growing issue of drug and alcohol abuse disorder, a large number of rehab centres are working together to aid the addicts and help them return to an addiction-free life. Additionally, there are several online campaigns and offline events being held to break free from the stigma of Drug and Alcohol Rehabilitation Centres, which work closely to break down the stigma and taboo of Rehabilitation Centres.
Best Rehabilitation Centre in Chennai
Do you have any friends or family who has become victims of drug and alcohol addiction in Chennai? Chennai is one of the fast-growing metropolitan cities with an influx of people from all over the world due to the growth of the IT industry there. The climate is pleasant throughout the year. The growth of the city has also seen the rise of the numbers of drug addicts and those dependent on alcohol, the young crowd being susceptible to it.
Anatta Rehabilitation Centre Chennai comes in as a perfect resolution here; an alternate life therapy treatment at Anatta works towards one becoming free from their addiction. Anatta is one of the leading rehabilitation centre in Chennai. It provides recovery options through residential, non-medical methods, specializing in Alternative Life Programs, for those who want to recover and live a life free of substance dependence. Anatta today has joined hands with renowned physicians, counselors, and healthcare professionals who aid the patient in recovery.
Founded in 2004, by a person in recovery along with a psychiatrist, Anatta today has joined hands with renowned physicians, counselors, and healthcare professionals who aid the patient to recovery.
Talk to an Expert !
Dont delay to take first step make a call and clear all your doubts in one go
Get your treatment fixed..
/ Certified & Trusted Rehab Centre
Hurry, Give us a call, We are here to help 24/7!
Anatta is a luxury rehab centre based on a voluntary, non-medical, client-specific, one on one program, where you gain the tools to deal with these unresolved issues through compassionate, individualized, holistic coaching in a lavish ambiance.
Anatta promotes and supports a treatment program, where we deal with emotional counseling and other behavioral treatments. In addition, other healing routes also blend in, to facilitate the growth of an individual in order to encourage a transformation that leads to not finding the need to use /drink any substance whether drugs or alcohol.
Anatta Rehabilitation Centre Chennai provides a kind, patient, non-judgmental environment, wherein help is available 24/7. It encourages an individual to accept oneself and deal with one's issues in a harmonious environment that facilitates the desire to not find the need to drink/use. Anatta specializes is destination treatment that allows the individual to recover and regrow away from the hustle and bustle, in peace and tranquility.
Recovering in the laps of serene nature, in luxurious comfort, away from one day to day stress, enables faster results, and greater peace of mind, as one does not have to worry about the additional external pressure they may face from those rooting for them, because recovery is a process that has its good and bad days, thus having its own ups and downs.
Start your recovery journey with Anatta Rehabilitation Centre Chennai. Speak to one of our rehab counselors , Call :
About Anatta Rehabilitation Centre Chennai
| Year of Establishment | Treatment for |
| --- | --- |
| 2004 | Drug, Alcohol Addiction & Substance Abuse Treatment |
| Rehab Location | Specialization |
| Chennai | Voluntary, Non-medical, Client-specific, One on one program, Destination Rehab Facilities |