Rehabilitation Centre in Chennai
Luxury Single Client
Destination Treatment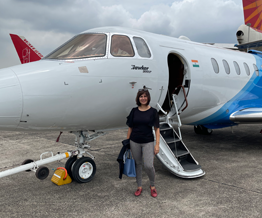 Luxurious and Confidential
---
Anatta facilitates its residential single client treatment in Luxurious ambiences amidst nature.
Single Client Therapy
---
Anatta provides individual therapy to clients who seek it for addiction to alcohol/drugs/prescription medication maintaining client anonymity and confidentiality.
Non-medical
---
Anatta's Alternate Life Therapy facilitates eclectic Counselling, meditation and other alternate therapies to enable the client get beyond addiction.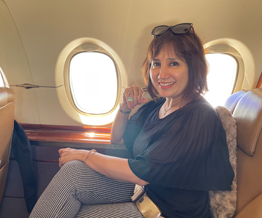 Voluntary
---
Those individuals who would like to enter the program with their consent , voluntarily are accepted.
Quam rutrum eget pulvinar lorem mauris phasellus interdum viverra mattis libero.
Enim cras tristique vehicula netus congue ac non interdum sem orci.
Faucibus eu placerat phasellus mattis aliquam feugiat venenatis porttitor turpis primis amet pellentesque.
What Is Addiction?
Addiction is defined as an overwhelming desire to use a substance, even when that substance is hurting you. Your body builds up immunity to the external and increased stimuli provided by the substance, making it harder and harder to quit. Once a person is in the grip of an addictive disorder, they have no control over their use of the substance. This increased stimulus becomes the body's "new normal," making quitting difficult.
Get In Touch With Our Expert Counselors
Alcohol and Drug Addiction in Chennai
Chennai is a metropolitan city that is constantly growing due to the influx of people from all over the world to the IT industry. The climate in Chennai is pleasant year-round. However, with the growth of the city has come the growth of drug addicts and alcoholics, with the young crowd being especially susceptible.
Widespread substance abuse has become one of the biggest threats to the city of Chennai, putting many lives in jeopardy. Statistics show the high use and presence of drugs and narcotics in the city. Substance abuse is clearly on the rise, and this may well have a close connection to crime rates in the city.
Chennai has seen a sharp increase in the use of illegal drugs such as LSD and cocaine, according to officials from the Narcotics Control Bureau (NCB). Prescription drugs such as Codeine and Morphine are also being abused at an alarming rate.
15 years ago, Chennai relied on neighboring metros like Bangalore to provide drug and alcohol addiction treatment. However, the number of addicts rose exponentially, making it difficult for Chennai to cope. As a result, today Chennai has one of the most extensive networks of drug and alcohol addiction treatment centers in India, making it an ideal destination for people across the globe.
Anatta Rehabilitation Centre is a dedicated facility providing comprehensive treatment programs for drug and alcohol addiction. Their specialized drug rehabilitation program in Chennai addresses addiction's physical, psychological, and emotional aspects. Likewise, their alcohol rehabilitation program offers a supportive environment combined with detoxification, therapy, counselling, and aftercare planning.
Drug and Alcohol Rehab in Chennai
The use of drugs and alcohol can seem inevitable and as if there is no hope, especially when there are multiple reports of the youth, the future of a city, being involved in substance abuse.
In a society where drug and alcohol use appears pervasive and hopeless, it is crucial to recognize that help is available. Rehabilitation centers in Chennai and throughout Tamil Nadu offer assistance and support to those seeking recovery. There is a path to improvement and a chance for a better life.
Recovery is a deeply personal journey, unique to each individual. It is important to acknowledge that everyone progresses at their own pace and faces distinct challenges. The key lies in realizing that recovery is indeed possible. Exploring alternative life therapy options can be instrumental in the recovery process, as they prioritize inner healing. These therapeutic approaches focus on addressing internal struggles, enabling individuals to experience inner well-being. This holistic approach aids in achieving overall improvement and breaking free from substance dependence. Ultimately, the goal of recovery is to instill the belief that life extends far beyond the confines of substances..
Drug and alcohol abuse are problems that are growing in our society. A lot of people are abusing drugs and alcohol. They are getting addicted and it's making them sick. To help these people, there are many rehab centers that are working together to help them. These centers are places where people can go to get help and treatment. There are also many online campaigns and offline events to help people who are addicted to drugs and alcohol. These campaigns and events are working to break down the stigma and taboo of rehab centers.
Anatta Rehabilitation Centre in Chennai stands as one of the reputable rehabilitation centers available, offering comprehensive programs for drug and alcohol rehabilitation. Their dedicated services aim to guide individuals towards recovery, empowering them to reclaim their lives and overcome substance dependence.
Best Rehabilitation Centre in Chennai
If you or someone you know is struggling with drug or alcohol addiction in Chennai, it's important to seek help as soon as possible.
Anatta Rehabilitation Centre Chennai provides an excellent solution for those struggling with addiction. Anatta's Alternative Life Program offers a non-medical, residential treatment option that specializes in helping patients recover and live a life free of substance dependence. Today, Anatta has partnered with renowned physicians, counselors, and healthcare professionals to provide the best possible care for patients in recovery.
Anatta was founded in 2004 by a person in recovery and a psychiatrist. Today, the organization has joined forces with renowned physicians, counselors, and healthcare professionals to help patients recover.
Talk to an Expert !
Dont delay to take first step make a call and clear all your doubts in one go
Get your treatment fixed..
/ Certified & Trusted Rehab Centre
Hurry, Give us a call, We are here to help 24/7!
Anatta is a luxury rehab centre in Chennai that uses a voluntary, non-medical, client-specific, one-on-one program to help you deal with unresolved issues. Our healthcare professionals provide compassionate, individualized, holistic coaching in a luxurious ambiance, so you can get the tools you need to recover.
At Anatta, we support a program that helps people stop using drugs and alcohol. People who use drugs and alcohol can come to Anatta and learn how to stop using drugs and alcohol. We do this by using emotional counseling and other behavioral treatments to help people change their lives. This helps them not feel the need to use drugs or alcohol anymore. They learn how to change and to not use drugs or alcohol anymore. We also use other methods to help people stay sober and live a healthier life.
At Anatta Rehabilitation Centre Chennai, we provide a kind, patient, non-judgmental environment 24/7. This encourages individuals to accept themselves and deal with their issues in a harmonious environment that facilitates the desire to not find the need to drink/use. We specialize in destination treatment that allows individuals to recover and regrow away from the hustle and bustle, in peace and tranquility.
How Anatta Rehabilitation Centre Is Unique?
Addiction is a complicated and powerful thing. It can control a person's life and lead to terrible consequences. That's why Anatta alcohol rehabilitation centre in Chennai offers a unique and effective approach to addiction rehabilitation. Our program is based on the principle of detachment, which means that we do not believe in using force or coercion to stop someone from drinking. Instead, we provide a safe and supportive environment where individuals can learn to detach themselves from their addiction. This allows them to recover from alcoholism and live a life free of alcohol.
Why Choose Anatta?
Anatta offers a wide range of services that are specifically tailored to meet the needs of each individual client. From detox and therapy to aftercare and an intensive outpatient program, we have a solution for you.
We have a team of experienced and compassionate experts who work with each client to create a personalized Luxurious and Confidential treatment plan.
Anatta offers a safe and Confidential environment where clients can detox and recover from their addiction. In addition, Anatta provides sigle-client therapy and counseling which helps patients to understand their addiction and how to handle cravings and triggering events.
After completing the program, Anatta rehabilitation centre chennai Provides Aftercare services and support services to ensure long-term sobriety.
Start your recovery journey with Anatta Rehabilitation Centre Chennai. Speak to one of our rehab counselors , Call :
About Anatta Rehabilitation Centre Chennai
| Year of Establishment | Treatment for |
| --- | --- |
| 2004 | Drug, Alcohol Addiction & Substance Abuse Treatment |
| Rehab Location | Specialization |
| Chennai | Voluntary, Non-medical, Client-specific, One on one program, Destination Rehab Facilities |
FAQs
1How long does the treatment process usually take at Anatta rehabilitation centre in Chennai?
The duration of the treatment process at Anatta Rehabilitation Center in Chennai depends on the particular needs of the individual. Typically, a full course of treatment can range from 60 to 180 days. During this time, individuals will be monitored and supported as they work through their recovery plan.
2Does Anatta rehabilitation center in Chennai provide aftercare services?
Yes, Anatta rehabilitation center in Chennai provides aftercare services. It helps to increase the chances of long-term recovery from alcohol addiction.
3What is the success rate of patients who seek treatment at Anatta Alcohol Rehabilitation Center in Chennai?
Patients who seek treatment at Anatta Alcohol Rehabilitation Center in Chennai have a very high success rate. Which tells the quality of care and dedication of the team there. We hope that everyone in need of treatment will be able to get the help they need to live addiction-free lives.