Rehabilitation Centre in Kochi
Luxury Single Client
Destination Treatment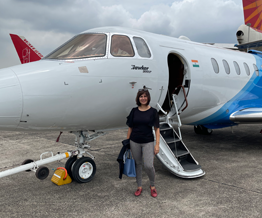 Luxurious and Confidential
---
Anatta facilitates its residential single client treatment in Luxurious ambiences amidst nature.
Single Client Therapy
---
Anatta provides individual therapy to clients who seek it for addiction to alcohol/drugs/prescription medication maintaining client anonymity and confidentiality.
Non-medical
---
Anatta's Alternate Life Therapy facilitates eclectic Counselling, meditation and other alternate therapies to enable the client get beyond addiction.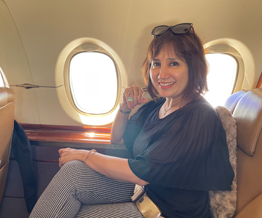 Voluntary
---
Those individuals who would like to enter the program with their consent , voluntarily are accepted.
Drug & Alcohol Rehabilitation Centre in Kochi
Drugs and alcohol are finally coming into their own in Kerala, especially in the state of Kochi, a busy city known to be a business centre apart from being a mega trading centre. The state that is known as God's own country, and is regarded as one of the most popular tourist destinations in India, is battling a drug menace. Drug use according to officials is gradually getting out of hand.
Get In Touch With Our Expert Counselors
The state's financial capital, Kochi may soon be christened 'narcotics' own city' if the latest figures released by the state government are anything to go by. In the last few months alone, 300 kilograms of marijuana were seized from Kochi, making it one of the richest hauls ever in this part of the country in such a short period.
But this could only be the tip of the iceberg. The state's Excise and Prohibition Department, the nodal agency engaged in fighting the drug menace, says that around 50,000 kilograms of narcotic and tobacco-related material of various kinds have been caught from Kochi and other cities during the same period.
The state is certainly on a new high and Kochi is leading from the front. Ganja, Brown Sugar, Heroin are available more freely in the city.
The enforcement agencies are putting the blame on an ever-growing migrant labor population in the state, calling them primary carriers, and in most cases, the users too of the substance in the state.
Current Situation in Kochi of Alcohol & Drug Addiction
Kochi is perhaps South India's most vibrant city's Kochi now has a section of the crowd that is highly cosmopolitan in nature. Unlike other cities in Kerala, Kochi had discovered its taste for late-night parties quite a few years ago and drugs ranging from the ganja to heroin to LSD have been finding their way into these high profile parties.
To battle with the developing issue of drug and liquor misuse problem, countless rehab places are cooperating to help the addicts and assist them with getting back to a fixation free life. The city has authorized restoration habitats. Moreover, there are a few online missions and disconnected functions being held to break liberated from the shame of Drug and Alcohol Rehabilitation Centres, which work near separate the disgrace and no-no of Rehabilitation Centres.
Talk to an Expert !
Dont delay to take first step make a call and clear all your doubts in one go
Get your treatment fixed..
⭐⭐⭐⭐⭐ / Certified & Trusted Rehab Centre
Hurry, Give us a call, We are here to help 24/7
Drug and Alcohol Rehabilitation in Kochi - Treatment for Drug and Alcohol Abuse
Anatta is a comprehensive alcohol and drug recovery centre in Kochi, and aims to heal the patient's body and mind simultaneously, and specializes in providing exceptional residential care for those suffering from addiction in a stupendous environment. Anatta is a world-class rehab centre in Kochi, that provides a unique experience of holistic healing for those coping with drug and alcohol addictions.
Anatta is a rehabilitation centre in Kochi and claims to have a hundred percent success rate with its clients, and keeping them sober prior to their treatment. Anatta is centered around giving elite inpatient treatment to liquor and chronic drug use, subsequently have held hands with probably the most exceptionally qualified specialists and advocates to make a one of a kind individualized therapy program. So on the off chance that you are searching for a medication recovery focus or liquor restoration focus in Kochi, Anatta is the best extravagance liquor and medication recovery focus.
Set in the laps of serene nature, in luxurious comfort, away from ones day to day stress, enables faster results, and greater peace of mind, as one does not have to worry about the additional external pressure. Anatta specializes in destination treatment that allows the individual to recover and regrow away from the hustle and bustle, in peace and tranquility. Anatta Baroda provides an empathetic, accepting, judgment-free environment, wherein help is available 24/7.
At Anatta, unlike other drug and alcohol rehabilitation centres in Kochi, it focuses on holistic recovery and healing with unique approaches. It addresses the individual first because you are more than your addiction. It offers to heal the mind-body and spirit, to help the person overcome their addiction and start afresh.
Anatta is one of the leading rehabilitation centres for Kochi. It provides recovery options through residential, non-medical methods, specializing in Alternative Life Programs, for those who want to recover and live a life free of substance dependence.
It was founded in 2004 and is a luxury rehab centre based on a voluntary, non-medical, client-specific, one on one program, where you gain the tools to deal with these unresolved issues through compassionate, individualized, holistic coaching in a lavish ambiance.
Leading Drug and Alcohol Rehabilitation Centre in Kochi
Anatta today has joined hands with renowned physicians, counselors, and healthcare professionals who aid the patient in recovery. It promotes and supports a treatment program, where they deal with emotional counseling and other behavioral treatments. Additionally, Anatta promotes and supports a treatment program, where they deal with emotional counseling and other behavioral treatments like – Meditation, counseling, introspective writing and Cognitive Behavioral Therapy (CBT) with other healing routes also blend in, to facilitate the growth of an individual in order to encourage a transformation that leads to not finding the need to use /drink any substance whether drugs or alcohol.
At Anatta Humanversity, we understand that addiction is that developing an addiction is not a character flaw or a sign of weakness; it takes a lot of willpower and self-acceptance to overcome such a problem. Abusing such substances alters the way a regular brain functions, causing cravings and certain compulsions, that make sobriety seem like an impossible goal.
Conquering a dependence on liquor can be a long and uneven street. Now and again, it might even feel incomprehensible. In any case, it's most certainly not. In case you're prepared to quit drinking and ready to get the help you need, you can recoup. Defeating compulsion requires connecting for help and making changes in the manner one lives, manages issues, and identifies with others. Recuperation is in every case just close enough, however is in every case more accommodating when finished with help.
Start your recovery journey with Anatta Rehabilitation. Speak to one of our rehab counselors.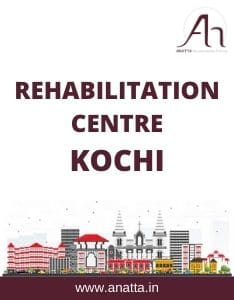 About the Company
| Year of Establishment | 2004 |
| --- | --- |
| Treatment | Drug, Alcohol Addiction & Substance Abuse Treatment |
| Rehab Location | Kochi |
| Treatment Method | Voluntary, Non-medical Confidential environment, Client Specific |