Drug & Alcohol Rehabilitation Centre In Delhi
Luxury Single Client
Destination Treatment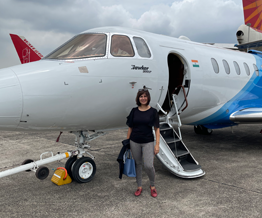 Luxurious and Confidential
---
Anatta facilitates its residential single client treatment in Luxurious ambiences amidst nature.
Single Client Therapy
---
Anatta provides individual therapy to clients who seek it for addiction to alcohol/drugs/prescription medication maintaining client anonymity and confidentiality.
Non-medical
---
Anatta's Alternate Life Therapy facilitates eclectic Counselling, meditation and other alternate therapies to enable the client get beyond addiction.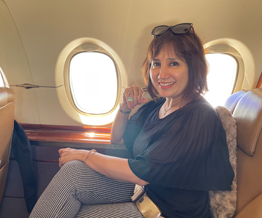 Voluntary
---
Those individuals who would like to enter the program with their consent , voluntarily are accepted.
Addiction issue in Delhi
DDelhi, The Capital City of India, is seeing a rise in drug and alcohol abuse and addiction. Addiction issue is becoming a serious problem in the city.
A survey conducted by the Delhi government's women and child development department in association with NDDTC at AIIMS shows that around 70,000 street children are addicted to drugs. The situation is on red alert, and drug-related crimes are also rising. The drug scene in Delhi has increased exponentially and is now more easily accessible than ever. However, the solutions for those who have become addicted to drugs are not so easily accessible. The need of the hour is awareness of the right facilities to guide those who have become chemically dependent on learning to go beyond using drugs and live fulfilling lives.
The addiction issue in Delhi is a growing concern, affecting individuals from various backgrounds. Substance abuse, including drug and alcohol addiction, has become prevalent in the city, particularly among youth. Availability, stress, and peer pressure contribute to this problem. Efforts are being made to address the issue through education, counselling, and rehabilitation services. Rehabilitation centres in Delhi offer comprehensive treatment programs tailored to individual needs, including detoxification, therapy, counselling, and holistic approaches.
Collaboration between government bodies, healthcare professionals, and community organizations is crucial in combating addiction and promoting awareness. By providing support and effective interventions, we can work towards building a healthier, addiction-free Delhi for all its residents. If you or someone you know is struggling with addiction, seek help from dedicated professionals specializing in addiction treatment.
Get In Touch With Our Expert Counselors
Drug & Alcohol Rehabilitation Centre in Delhi
At Anatta Rehabilitation Centre Delhi, we provide a solution for those who want to live a fulfilling life beyond substance dependency. Our residential, non-medical, alternate-life therapy program offers a holistic approach to recovery, and our team of experienced professionals are here to support you every step of the way. Established in 2004, we have become the most trusted rehab centre in Delhi and are committed to helping our clients achieve their goals.
At Anatta, we follow a voluntary, client-specific, one-on-one program where you gain the tools to deal with these unresolved issues through compassionate, individualized comprehensive coaching in a luxurious ambience. Apart from the traditional therapies, this rehab in Delhi also indulges its clients in meditation, yoga, reflective writing, physical activities, and other healing routes - all blending to facilitate growth in an individual and a transformation that leads to not finding the need to use/drink any substance, whether drugs or alcohol or any other opioids.
The main problem that people who have been using drugs have is that they have a hard time dealing with their feelings. They also have a hard time dealing with the feelings of the people around them. That is the same for the people who love them. Anatta is the leading rehabilitation centre in Delhi that provides psychological counselling and aftercare for both the dependent and co-dependent.
Anatta Rehabilitation - Best Drug & Alcohol Rehabilitation Centre in Delhi
At Anatta Rehab Centre in Delhi, you will find yourself in an oasis of calm. The serene surroundings act as a catalyst for peace and healing.
Delhi is the second-largest city in the sub-continent, home to nearly 12 million people. If we include the greater NCR region, the population is approximately 22 million. With a population larger than many countries, it is not surprising that the consumption of alcohol and drugs is also high. However, very few healthcare facilities provide expert, client-specific addiction treatment and counselling.
Delhi is a city with a lot of history. It's seen the rise and fall of many empires in India. But now it's making headlines for something else: its increasing drug addiction cases.
Local administration and government officials are concerned that an increasing number of youth are falling victim to drug addiction. In response, they are searching for the best alcohol & drug rehabilitation centre in Delhi to effectively treat clients with these addictions. Anatta Rehabilitation Centre Delhi is one such treatment centre that has shown success in helping people overcome their addictions.
At our alcohol rehabilitation centre in Delhi, we provide comprehensive care for clients addicted to alcohol and drugs. Our team of specialists offers some of the best therapeutic programs in the world, customized to each client's unique needs. We provide a safe and supportive environment for our clients to heal and recover, and we are committed to helping them every step of the way.
Our Rehabilitation includes therapies such as:
Rational Emotive Therapy
One-on-one Motivational Therapy
Emotional Counseling (Dependent & Co-dependent)
We have highly experienced staff, both medically and experientially. We believe that aftercare is an immensely important subject and provide facilities accordingly.
Anatta Rehabilitation Centre Delhi
2nd Floor, 100, Western Ave, Block E, Sainik Farm, New Delhi 110062.
At our luxurious rehab centre in Delhi, we take a holistic approach to treatment that encompasses meditation, writing, counselling, and other healing techniques. Our goal is to help clients find joy within themselves and to recover without needing to use it. We treat the entire family, so co-dependency treatment is an important part of our therapeutic processes.
Anatta's treatment involves several techniques, including counselling, meditation, writing, yoga, regression therapy, and other alternate healing therapies. Meditations help the catharsis of emotions to take place in a guided manner, making it easier to achieve a meditative state. Counselling can also help to change attitudes.
Why Choose Anatta Rehabilitation Centre:
Anatta Rehabilitation Centre in Delhi. We are dedicated to helping individuals overcome drug and alcohol addiction, reclaim their lives, and embrace a brighter future. Our rehabilitation centre in Delhi provides a safe, supportive, and compassionate environment for individuals seeking recovery from addiction. We offer comprehensive treatment programs tailored to each individual's unique needs. Our team of highly trained professionals combines evidence-based therapies, counselling, and holistic approaches to address addiction's physical, psychological, and emotional aspects.
At Anatta Rehabilitation Centre, we understand that each person's journey to recovery is unique. That's why we create personalized treatment plans tailored to address specific needs, challenges, and goals. Our experienced and caring staff, including doctors, therapists, counsellors, and support staff, are passionate about helping individuals overcome addiction and achieve lasting recovery. We provide personalized care and support throughout the treatment journey.
Our rehabilitation centre in Delhi offers a comfortable and supportive environment, ensuring individuals feel safe and cared for during their stay. We strive to create a warm, welcoming atmosphere promoting healing and growth. Confidentiality and privacy are paramount to us, and we prioritize safeguarding your information and personal details with the utmost discretion and professionalism.
We are committed to supporting individuals beyond their time at our rehabilitation centre. Our team assists in developing personalized aftercare plans, connecting individuals with support groups and community resources, and providing ongoing guidance to ensure a successful transition back into daily life.
If you or your loved one is seeking help for drug and alcohol addiction, Anatta Rehabilitation Centre in Delhi is here to support you. Contact us today to learn more about our services, and admission procedures and take the first step towards a life free from addiction. Your journey to recovery starts with Anatta Rehabilitation Centre in Delhi.
Frequently Asked Questions
1What is the duration of treatment offered by rehab in Delhi?
Ans. The total duration is in between of 90 to 120 days.
2What is the treatment cost at your drug rehabilitation centre in Delhi?
Ans. It varies from person to person according to his/her signs and symptoms.
3What therapies or treatments are provided by rehab centre in Delhi?
Ans. Therapies provided by rehab centres in Delhi include Cognitive behavioural therapy, Motivational interviewing, Dialectal behavioural therapy and Matrix Model.
4How to contact the best drug and alcohol rehabilitation centre in Delhi?
Ans. You can visit Anatta's official website, fill out and submit a contact form, and the organization will call you back to discuss your problems. You may also find its phone number online and call them to seek assistance.
5How is Anatta Rehabilitation Centre better than other Rehabilitation Centres in Delhi?
Ans. Here at Anatta Rehabiliation, we offer personalised treatment to every patient. Our staff members are compassionate and empathetic and connect with patients on an emotional level.