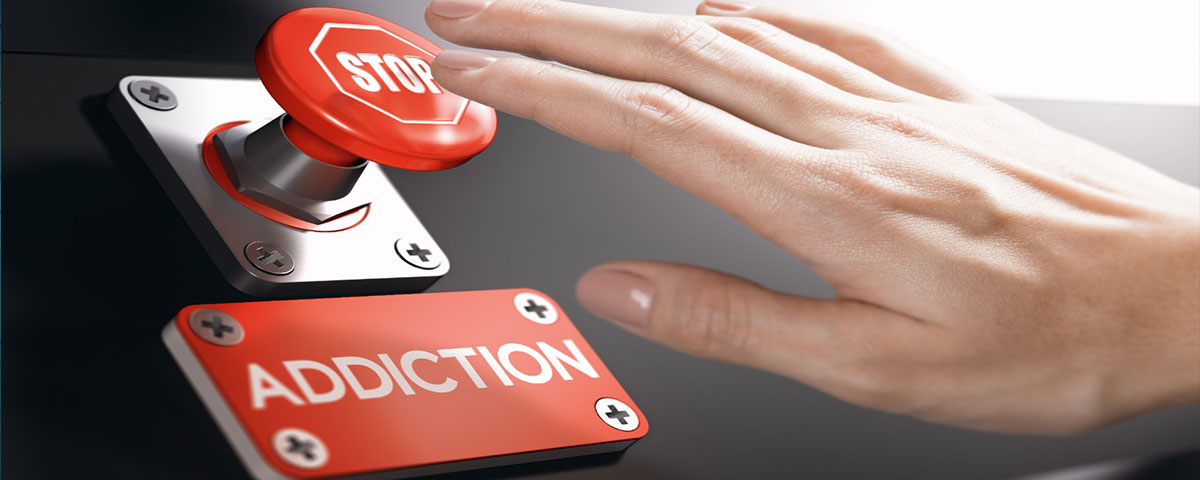 Addiction can be described as a mental and physical failure to refrain from consuming a chemical, drug or substance. Addiction causes physical and mental harm and it could for long-term as a person takes time to recover from the clutches of addiction.
Drug addiction does not only link to dependence on substances, heroin or cocaine. When a person who cannot stop himself from consuming drug or chemical, he may be suffering from substance dependence. Addiction is a long-lasting disease that can have disastrous effects on your life. The overuse consumption of opioid painkillers takes millions of lives around the globe. There are some kinds of addictions, such as gambling, eating or working etc. In these circumstances, a person has a behavioural addiction. When someone faces drug addiction problems, he doesn't know how to stop
When a person experiences addiction, they cannot control how they use a substance or partake in an activity, and they become dependent on it to cope with daily life.
Difference Between Drug Abuse and Misuse
People often perceive that drug abuse and misuse are the same things but there is some difference between them. Misuse often denotes to the wrong, excessive, or mind-altering substances. In fact, everyone who misuses a substance or drug, he doesn't have to be suffering from addiction.
Identifying the Drug Addiction
There are many symptoms of drug addiction such are:
Uncontrollable urge of drugs
Willing to do anything or engaging himself in harmful activities to get the drugs
Addict stops showing interest in other activities or gradually losing interest
Facing difficulties in maintaining relationships
Not able to stop yourself from taking drugs
Facing severe health problems
Facing hardships in maintaining work-life balance due to drug addiction
Reflective and noticeable changes take place, physically and mentally
Going to take risks, not bothering about anything else except drugs
Don't have any explanation of injuries that occur
The cost of drug addiction to families, culture, and the country as a whole, is massive. Drug addiction has devastated effect on entire groups, ruining local economies, communities, and orphaning innocent children.
To understand the signs of drug addiction is crucial, especially in the starting phase. This can help people and a treatment can be started before the things get worse or 'out of the hand'.
Understanding the signs and symptoms of drug addiction, especially in the beginning, can be crucial to getting people the help and treatment they need before the effects become devastating.
If we categorized addiction symptoms then there will be three parameters – behavioural, emotional and physical symptoms.
How do you identify a drug addict?
Behavioural Symptoms of Drug Addiction
Isolating yourself from society and friends
Facing legal problems
Missing important events such as – weddings, office meetings, friend's get-together
Sleeping pattern changes
Financial problems
Emotional Symptoms of Drug Addiction
Unexplained aggression
Getting irritated on small issues
Blaming others
Gradually losing interest in meeting with people
Getting easily confused with new things
Physical Symptoms of Drug Addiction
Sudden weight-loss
Appetite changes
Red eyes
Change in speech or reluctant to say something
Sudden drop in energy levels
Understanding 'what is addiction' is comparatively easy but how to stop a person from using drugs, this is constructive and well-planned task.
Drug-Addiction Treatment Process
Every individual is different, his experiences in life may vary. This is also applicable while treating drug addiction. An addiction rehab program can be divided into four parts. Intake, detox, rehabilitation, and ongoing recovery. Evaluation of the addict comes under intake, detoxification is withdrawing with some unpleasant symptoms, rehab consists of therapy sessions, and as part of ongoing recovery, many outlets of aftercare deliver people with long-term support and constant relapse prevention prospects.
Drug abuse and addiction can often be measured violence against your own body, and in some cases, it can be linked to aggressive behaviours toward others.
In addition, driving while impaired can cause substantial damage and hindrance on the road, and risks injury to pedestrians, the user, and other drivers. In 2015, more traffic fatalities were linked to illicit drug use than alcohol use for the first time since such data started being recorded. While someone may thrive at hiding their addiction at first, eventually, drug addiction symptoms will begin to emerge. The sooner the person is treated, the less likely they are to experience damaging health risks and legal problems connected to addiction.
Here are 5 tips to overcome drug addiction: –
Virtuous company – Look and surround yourself with helpful people. They can be addict's friends, family or colleague. This one of the most significant things. Individuals who get support to stay fresh finally this will help for longer period of time.
Interests – Initiating some healthy and rewarding habits which can help to find cheerfulness and purpose of the life. Involve in some drug-free activities.
Exercise – Take out sometime for yourself and hit the gym. When your physical health improves, your mental health will get better with time. It can uplift your mood and a routine exercise build-up your days with some positive energy. It can also help to reduce the risk of relapsing.
Meditate – Mindful exercises are very supportive to get over stress and anxiety. It also decreases blood pressure and improves immune function. An addict can find peace, and quiet his/her mind in an otherwise turbulent time.
Professional support – Recovery from drug and alcohol addiction is difficult, and there's no shame in looking for extra help. Physicians and behavioural therapists can set you up for success with structured programs, providing a safe way to prevent relapses and maintain sobriety.
Sometimes, you need someone to talk to about what's going on in your recovery. Sharing your thoughts with someone who understands your experiences and can help support you through difficult times is invaluable.
If a loved one in your life is struggling with alcohol or drug addiction, The Anatta Humanversity is here to help. Contact us to discuss intervention help, treatment options and available resources to help your loved one on the road to recovery.
Email us for any enquiry regarding the recovery process at [email protected] you can also talk to our counsellors @ +91 9967334000, +91 9867007766