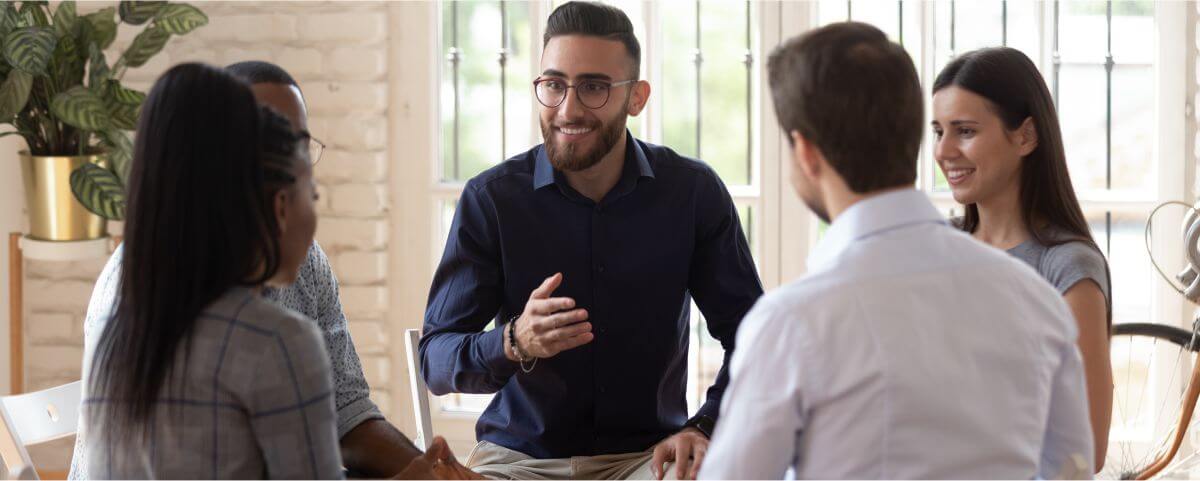 A private rehabilitation centre is a treatment centre that helps people overcome drug and/or alcohol addiction in a residential setting. Rehab is abstinence-based; it's an intense program that is aimed at support and care for people who have difficulty in becoming free of abusing substances. Now there are many different forms of rehab facilities available, however, the two major differentiating factors are private rehab versus public rehab.
Problems Associated With Public Rehabilitation Centre
Public rehab is one that is financed by the government. The definite benefits to this are that public-run treatment centers are very accessible and often cost low or nothing. However because they are extremely affordable, they are highly in demand. One needs to wait a lot if he/she chooses this type of rehabilitation centre. This can prove to be detrimental for the patient as sometimes the window to treat an addiction patient is the most crucial step to recovery.
Public rehab is usually limited in the type of treatment they provide – the program is typically more universal with little flexibility. The facilities are really basic; these programs don't provide as much in the way of amenities or room for outdoor recreation, quiet reflection, or reconnecting with nature. They are often situated in crowded urban areas.
On the other hand, private rehab facilities do charge more for their services as they are not sponsored through the state. However, facilities offered by the private sectors are much better than a public rehabilitation centre.
For Whom Private Rehabilitation Centres Are Best?
A private rehabilitation centre is a great option for business executives and high-ranking officials. CEOs and CFOs of big companies find the best because they know the repercussions in case drug issues of high-profile people are leaked into the public domain. This also stays them away from media attention, which can act as a big obstacle in the fast recovery process.
Privacy is advantageous to keeping one motivated in the process of recovery. Additionally, opting for a private rehab center is great to obtain the treatment you need without having to worry about the complications that can arise from a public facility.
With fewer distractions, it can help you as well as your family and reduce the problems you'll encounter once you try restoring normalcy in your life. Though rehabilitation is becoming less and less taboo, there is still a sense of stigma attached to it, which is also a major factor as to why many people don't avail it in the first place. Private rehabs help tackle these challenges and let one recover in peace, without being burdened by these additional tensions.
Treatment Process at Private Rehab Centre
Apart from helping an addict overcome their addiction, and achieve sobriety some additional basic factors that determine a treatment plan is:
The severity of the addiction, which is assessed by the professionals, and then treatment, is suggested as well as the suggested longevity.
Any mental illness that co-occurs with one's addiction is a key factor in determining a treatment route.
Their familial situation or personal life troubles that may be causing the patient to depend on substances are also investigated and affects the course of action.
Benefits of Private Rehab Centre
Better Guest experience: Private rehabilitation centres primarily focus on the guest experience. They care about the patients. They strive to make the rehab center feel conducive and homely to help recovery and thus the facilities like food, boarding are far more superior. The aim of a private rehabilitation centre is to maintain the comprehensive well-being of patients and therefore the facility itself is usually located at a secluded place.
Customized program: In addition to a more considerate guest experience, private rehab usually provides a more customized program. Individual counseling is a vital part of rehab for substance abuse, and private rehab facilities offer a more thorough clinical experience for their guests.

They often spend more on tweaking their programs in order to provide a more thorough treatment that is accompanied by a range of additional therapies to supplement traditional therapies. In many private rehab facilities, patients are offered more holistic options to treatment like yoga, art, meditation, etc. based on the unique motto of the facility in order to make the treatment more fruitful.
Luxury: Private rehab centers are Private rehab facilities that are differentiated from their public counterparts mainly on the basis of cost. A private rehab costs more because it focuses on the patient and their experience. The goal is to make the patient feel like they are in a place they can call home away from home. The amenities made available are such so that the person feels at ease and comfort and can leave behind all their "real world" stress and tensions in order to focus completely on the process of recovery.
Confidentiality: Privacy, as mentioned is the bedrock of most private rehabs, and is important to their working. They are provided private rooms and facilities. The specialist tries various treatment approaches before they opt for the best one. The treatment plan varies according to the various factors, but privacy remains the basic facility of private rehabs.

Private rehab can offer its residents the benefits of seclusion, anonymity, and focused treatment services. Confidentiality is of key concern for patients, as it can make or break the situation for one once they decide to go back to their normal life.
One – to – One treatment: Private one-to-one therapy is the most effective therapy for substance abuse, and private rehabs offer a thorough clinical experience for their guests. The treatment route is molded as per the patients' requirements.


This is something that may lack in a public rehab facility because of the sheer high demand, thus individual attention by the professional may not be viable.
Better Recovery: With better supervision and professional staff, the patient's care is highly focused. The empathetic and compassionate attitude of experts keeps the patient in a better state and he/she undergoes holistic recovery – physically, mentally, and emotionally.
After Care services: Follow-up care is critically imperative to the complete success of any treatment program. Because addiction is a long-lasting disease for which there is no remedy, the recovering addict may experience a relapse. Relapse does not however mean that the treatment program has been unsuccessful; it only means that the treatment needs to be modified.
Get Confidential Help Now !
Call our admissions line 24 hours a day to get help.
Possibly another brief visit to the rehab can give the recovering addict the treatment he or she needs. It may mean fine-tuning medications or increasing outpatient treatment. When you choose a private rehabilitation center rather than a public one, one may find better access to these kinds of facilities.
Private Drug and Alcohol Rehabilitation Centre
Ultimately, the most important thing is that you or the one you love gets help for their addiction, whether it's a public rehab centre or a private rehab centre. There are innumerable people out there who want to help you succeed and if you take that first step of reaching out, you've already taken the hardest step.
If you or one of your friends or family member is looking for a luxury and private rehab center in India, Anatta Humanversity can be the solution to all your queries.  Anatta Humanversity – The luxury rehab center offers voluntary and client-specific programs. This helps the patients deal with unresolved issues through compassionate, individualized, holistic coaching in a lavish ambiance.
Why Anatta Rehablitaton centre should be your top choice to De-addict yourself or your loved one?
Founded in 2004, Anatta Humanversity is staffed with renowned physicians, counselors, and healthcare experts who extend their full support towards patients. The luxury rehab centre in India offers residential, non – medical methods to get the person rid of intoxication and its addiction.
Anatta promotes emotional counseling and behavioral treatments like – counseling, meditation, introspective writing, and cognitive behavioral therapy. Our healing sessions facilitate the growth of an individual for encouraging a transformation that reduces the dependence on drugs and alcohol.
Get in touch with us today!
Nestled amidst lush greenery, Anatta provides an acceptable, compassionate, and non – judgmental environment 24×7. It allows the individual to recover and regrow from the hustle and bustle in peace and tranquility. The relaxing environment and luxurious comfort make one stress-free and encourage faster results.
Start your recovery journey with Anatta Humanversity. Speak to one of our rehab counselors at +91 9967334000 / +91 9867007766 or email us at [email protected]