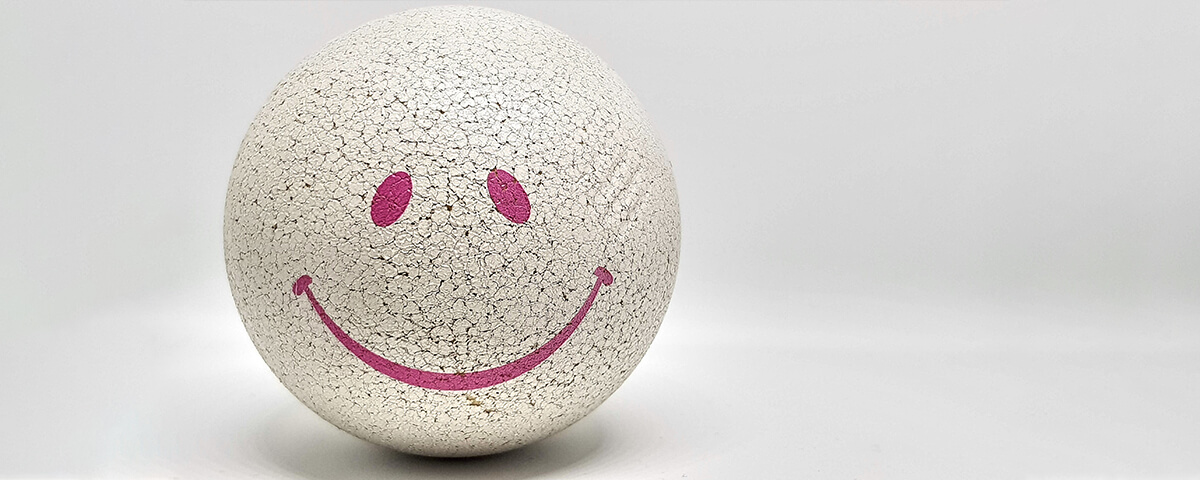 When an individual comes out from long term drinking addiction, maintaining sobriety becomes the topmost priority. If a person doesn't maintain sobriety, chances are that he/she might get attracted to the alcoholic behavior. It has been estimated that around 50% – 60% of individuals relapse within the first year of treatment[1]. There are certain occasions that trigger the release of chemicals in the brain producing strong cravings towards the alcohol for pleasure-seeking. Without sobriety, it would become really difficult for individuals to bear withdrawal symptoms. Staying sober helps a person cope up with the stress.
Firstly Let's Understand Sobriety Meaning?
Sobriety is the quality or state of being sober and not intoxicated by alcohol or drugs. Sobriety is about finding peace with you and developing the discipline within life.
Why Sobriety is Important?
Feels better and healthy about oneself
Builds lasting relationships with family and friends
Explores new hobbies and other fun activities
Saves a lot of money
We bring a few tips that will help you manage new easier life to prevent relapse. Let's have a look at them:
1. Identify Emotional Triggers: In order to become sober, a person must observe his/her thought patterns very closely. He/she must try to overcome elicit thoughts or cravings related to drugs and alcohol. A person identifies triggers like stress, emotional distress, and relationship troubles, financial problems that can force him/her towards alcohol or drug dependency. If a person's history has been highly alcoholic dependent, it is really important that he/she must keep a check on thoughts and try controlling them. Otherwise, he/she may again get dependent upon alcohol and drugs.
2. Observe Relapsing Signs: Getting sober is not a difficult task, but all one needs to do is to recognize the warning signs. A person can be easily come into the trap of relapse, if he/she doesn't recognize the relapse signs like – physical relapse, emotional relapse and also a mental relapse. An individual tries to understand the relapsing signs and should deal with them responsibly. People must start reminding themselves that they need to stay them out of the relapsing behaviors through will power, rational thinking and being health conscious.
3. Break Old Routines: If you want to become a sober person shunning all the intoxication behind, then it is highly important that a person leaves all the old habits related to intoxication whether it's alcohol or drugs. People need to bring big changes into their lifestyle whether it's changing your friends' circle. After all, you can't hang out with the same people and expect yourself to remain sober for an extended period of time. There can be a possibility that a person may need to change their old route to work or office to avoid triggers that a certain place, person, or thing can bring out, forcing a person to start drinking again.
Players can also enjoy a variety of betting options at 1win bet, with a wide range of sports available to bet on, including football, basketball and more. With competitive odds and a variety of betting markets, players have the opportunity to win big at 1win.
A person also may need to change their sleeping habits. Generally, a person starts craving for alcohol and drugs in a night time; hence it is always recommendable that a person should avoid awaking up in night.
4. Follow a Schedule: Routines are important to become sober, as a chaotic or disorganized life can give you a scope to turn to old habits. Get up at around the same time every day, go to bed around the same time every night, schedule your daily work, and fix meals timings as well.
Develop a routine that works for you, and also find ways to cope if you waiver off from your schedule. Make sure that you take out time for meditation to keep your mental level at balance.
5. Form Healthy Relationships: One has to be really particular in forming relationships. You can't allow drinking buddies and drug dealers to become your friends. Sometimes, you have to keep a check on people who are closest to you. They might be casual drinkers, but chances are you can easily get influenced by them and get prone to alcohol addiction just like before. Also, stay away from toxic relationships and remain sober. You can make new friends by joining a support group. Be close to family, try spending most of your time with loved ones and try to avoid all the situations where you would have to drink or use drugs.
6. Focus On Finance Management: If you want to remain sober, then focusing on financial management is the key. When a person starts taking work-related responsibilities, works hard to make money, and maintains employment, then he/she remains focused towards his/her work, and hardly gets deviated towards drugs and alcohol addiction. A person should be focusing on improving interview skills, interpersonal skills, and search for the jobs that suit your profile.
7. Deal With Past Mistakes: Feeling guilty about past experiences can never be a solution to lead a sober life. It is considered as the negative feelings about the past and if these emotions would get excessive, chances are that people may get into a total negative zone. The shame hidden inside them never allows to person to think positive about them and always underestimate self – worth. A person should focus on learning from past mistakes and live life more responsibly, rather than nagging about past mistakes.
8. Count Your Milestones: Never, ignore the celebration of achieving a milestone. Overcoming alcohol and drug addiction is not an easy job, so learn to give value to all your achievements. This will keep you motivated and would inspire you to walk on sobriety. You must learn to acknowledge the hard work that paid off. Even if you are achieving an iota of sober living, you must take a pause and tell yourself that 'Hey you have done a good job.' This will always keep the spirit of optimism high and help you walk the path of sobriety with more determination. You will also start feeling confident about yourself and won't waiver you from your goal of leading a sober living.
9. Opt for Cognitive Behavioral Therapy: Cognitive behavioral therapy (CBT) is an effective substance addiction treatment which helps people overcome anxiety, depression and eating disorders. Cognitive behavioral therapy aims at learning dysfunctional thought patterns and develops rational ways to understand challenging situations.
Here are a few cognitive behavioral therapy techniques:
Locate problems and brainstorm solutions
Write self-statements to overcome negative thoughts
Count reasons to be happy and positive
Learn to accept disappointments as a part of life
Finish each day by visualizing something beautiful
Cognitive-behavioral therapy can be offered in both ways individual counseling as well as group counseling. Individual counseling is one-to-one talk between a therapist and a client to manage stress or cravings and stick to the recovery plan. Whereas, group counseling is a process where a collection of people with similar problems meet, share emotions, and look for solutions.
Getting sober is a challenge, but staying sober is more, challenging. One needs to be really watchful towards their acts, so that a person doesn't get back to the old, destructive habits. We hope that the tips that we have just discussed would help you stay sober and remain cheerful in life leaving no room for addictions and intoxications.
Treatment @ Anatta Humanversity
Here at Anatta Humaneversity, our therapists are talented and experienced who assist individuals in identifying their issues related to Alcohol or Drug addiction and help them get engaged in a proactive form of relapse prevention and maintaining Sobriety. The therapies are offered on an individual and group basis and even a combination of both is also organized at times according to the status of an addict.
Contact a dedicated treatment provider today. We'd be happy to assist you to find the right treatment.
Start your recovery journey with Anatta Humanversity. Speak to one of our rehab counselors at +91 9967334000 / +91 9867007766 or email us at [email protected].
Ref 1 : https://www.ncbi.nlm.nih.gov/pmc/articles/PMC1976118/